25th ANNUAL HOLIDAY JAM!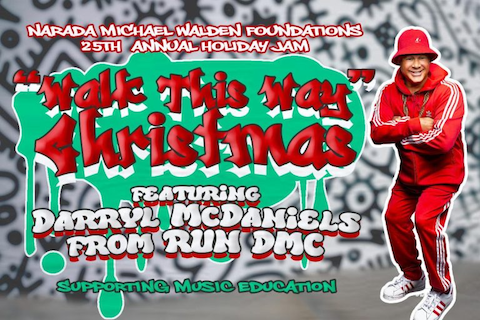 NARADA MICHAEL WALDEN FOUNDATION'S
25th ANNUAL HOLIDAY JAM!,
"Walk This Way Christmas", featuring Daryll "DMC" McDaniel of Run DMC with the Fabulous Narada Michael Walden Foundation Holiday Jam Band, the Foundation Singers and many special talented guests all coming together to raise awareness for music education and support the Foundation's mission to make a difference in the lives of young people through music.
With ABC 7's Dan Ashley, genius young guitarist Asher Belsky, Tony Lindsay of Santana Band Fame, The Nate' the Soulsanger, Young Singing Star Ariel B, Eight-year-old dancing rap phenom Ivan, Queen of the Dance Scene Jeanie Tracy, Guitar monster Vernon "Ice" Black, the legendary voice, Cornell "CC" Carter fresh from his European tour and so much more!
Check out this astounding, historical, uplifting, and exciting program!
Michael Narada Walden Holiday Show 2022 website:
https://www.marinarts.org/event/narada-michael-walden-foundations-25th-a...
EDUCATION CHANNEL 30 BROADCASTING SCHEDULE
Saturday 12/24/2022 @ 7:00 PM
Sunday 12/25/2022 @ 11:00 AM
Monday 12/26/2022 @ 11:30 AM
Thursday 12/29/2022 @ 7:00 PM
Saturday 12/31/2022 @ 7:00 PM
Broadcast Stream Link: https://marintv.org/30