Carol Jacobsen's Gallery Reception "Women Of Color And Accomplishment" on Thursday, August 31st @ 6:00 PM!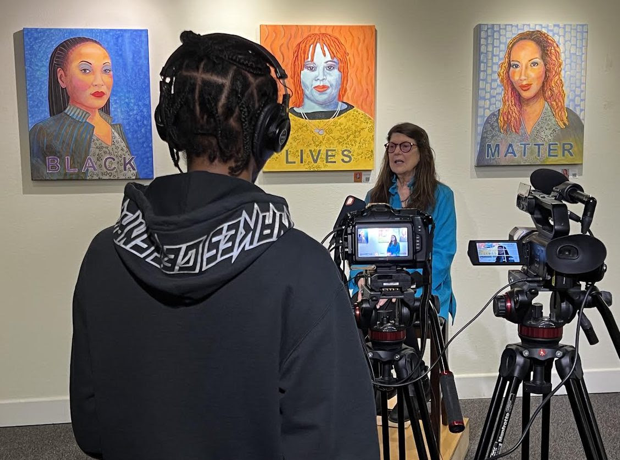 On Thursday, August 31, at 6;00 PM, there will be the closing reception for the 'Doing the Right Thing' art exhibit by Carol Jacobsen. At 7:00 PM, Carol will give an artist talk: From Art Therapy to Social Justice Art.
'Doing the Right Thing' showcases 19 of the 100 portraits in the 'Women of Color and Accomplishment' series. This series was inspired by the murder of George Floyd and the subsequent protests. In processing her first response of anger and frustration at the racism still evident in this country, Carol chose to focus her energy on making a visual reminder of the power of individuals to make a difference. She chose portraiture to honor the extraordinary African American women who have overcome obstacles of race and gender to achieve their dreams. Most of these women have been ignored by history books. These portraits were made to help people see beyond skin color to instead see the character of the person.
Event: "Women of Color and Accomplishment" Closing Reception
Room: The Georgia Anwell Gallery
Location: Community Media Center of Marin
Address: 819 A Street, San Rafael, CA 94901
Date: Thursday, August 31st
Time: 6:00 - 8:00 PM
Carol Jacobsen website: https://www.caroljacobsen.org/