FEBRUARY MEDIA MIXER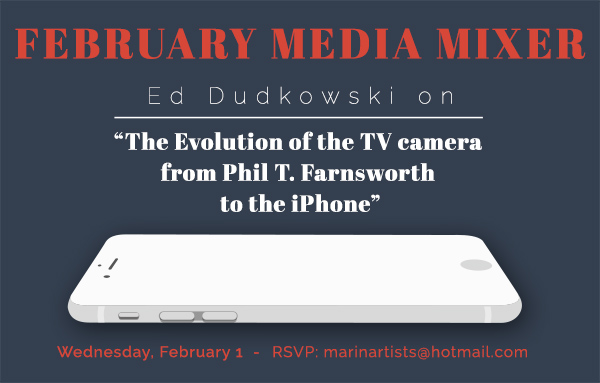 The public is invited to a free presentation at the CMCM Media Mixer on Wednesday, February 1 from 7 to 8:30 PM.
"The Evolution of the TV Camera from Phil T. Farnsworth to the iPhone" will be the topic explored by CMCM member, video producer, director, and writer Ed Dudkowski. The multimedia presentation will include historic videos and slides along with a lecture on the invention and history of television. Come mingle and enjoy free refreshments and an informative and entertaining presentation.
Space is limited. Please make reservations at marinartists@hotmail.com or leave a message at 415-339-1378.