Hooked on Marin Speaker Series: Native Peoples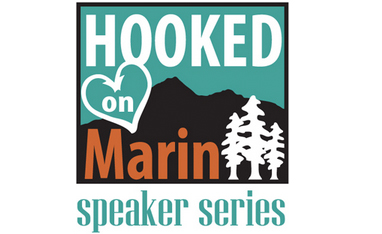 UPDATE: This event is now available on the Marin TV On-Demand site - click here to watch.
Wednesday, October 23 at 7pm, Hooked on Marin presents "Discovering California Native Peoples: The Miwok Archeological Preserve of Marin (MAPOM)" at the Drake Little Theater, Tamalpais Union School District.
Hooked on Marin is a community based partnership comprised of Marin county public service agencies and educational districts collaborating to foster social, educational, and cultural enrichment opportunities in Marin. Video coverage is provided by the Drake High School Communications Academy in a partnership between CMCM and the Intel Computer Clubhouse. CMCM trained four separate multi-camera production teams to cover each of the upcoming four talks.
The talks are moderated by Terry McGovern, one of the San Francisco Bay Area's most versatile performers. He started his movie career working with George Lucas, including Star Wars. He also appeared in American Graffiti, Mrs. Doubtfire, and Nine Months. Terry teaches commercial and character voice, as well as scene and monologue acting, at his own Marin Actors' Workshop and at College of Marin.
When: Wednesday, October 23 at 7pm
Where: Drake Little Theater, Tamalpais Union School District.
General admission: $15 each; All 4 for $40
Limited seats. First-come, first-served. Sign-up early.
For more information and to order tickets,
please Click here or Call 415 945-3730 for assistance.