Larry Moyer Tribute at CMCM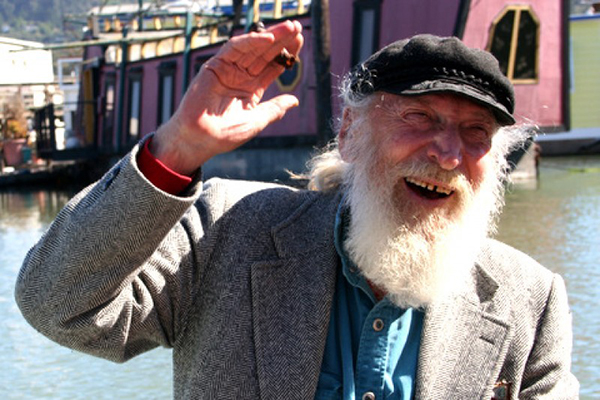 The Community Media Center of Marin is honored to present "A Tribute to Larry Moyer," a Sausalito waterfront artist, free spirit, and counter-culture icon on Wednesday, April 6 from 7 - 8:30 PM.
Larry Moyer and cartoonist/songwriter Shel Silverstein ("The Giving Tree"), traveled the world before settling in Sausalito in the early '70s.  Moyer and his artist-wife Dianne Karasik lived on the waterfront for 47 years. Beloved by his community, Moyer was a vital part of the Beat scene in the Bay Area and was friends with Alan Watts among other notable figures of the era.
Well known for his photography, his support for saving the waterfront from developers, and directing "The Moving Finger," an award-winning film he made in the '60s, Moyer passed away on March 6, 2016.
In addition to the multi-media presentation about Moyer's remarkable life, CMCM's free Media Mixer will include socializing and light refreshments. Those wishing to attend are asked to please R.S.V.P. to marinartists@hotmail.com