A Live Musical Tribute to Sean Castle!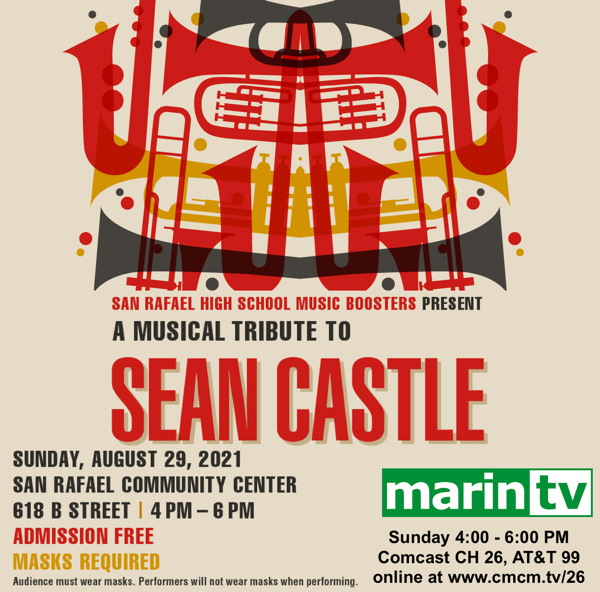 San Rafael High School's beloved music teacher, Sean Castle, passed away unexpectedly in June.
Our community is coming together to celebrate his life and legacy with music on Sunday, August 29th. This event will include current and past students of the music program.
Sean Castle spent his entire 20-year career in education at San Rafael High School, where he shared the joys of music with thousands of students, staff and families. Sean inspired his students with his dedication, care and charisma. His impact on the community extends far beyond the award- winning music program he helped create.
Come support and view the event live at 4:00 PM on Comcast Channel 26, AT&T Channel 99, and online at www.cmcm.tv/26
You can also view the event on CMCM's YouTube channel here: https://youtu.be/WQ8ONTLfFfU